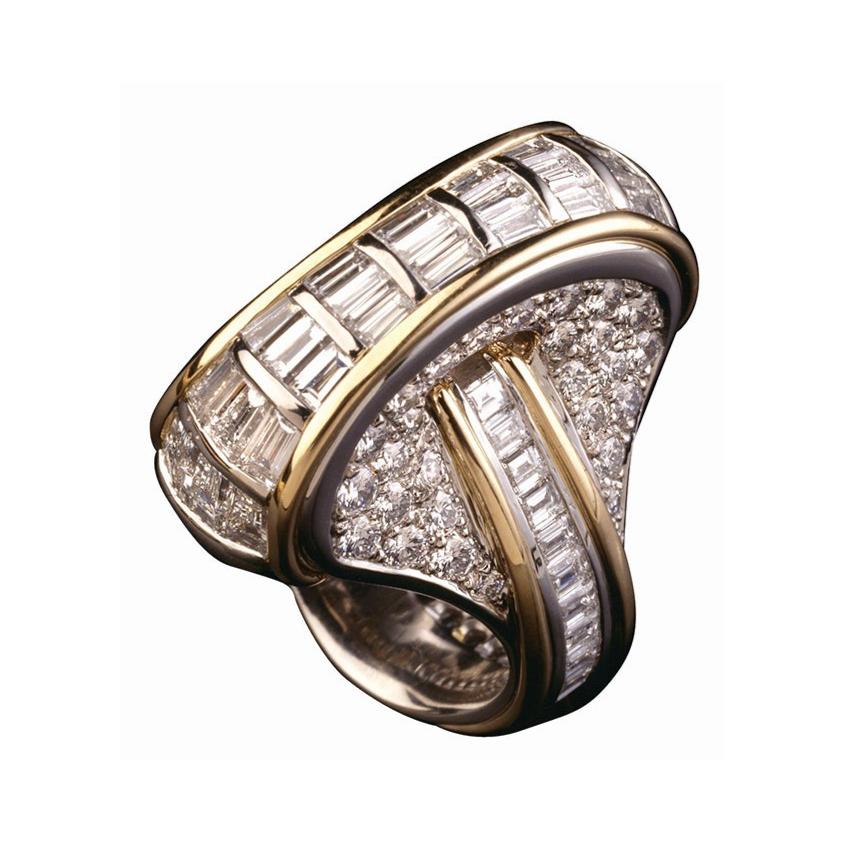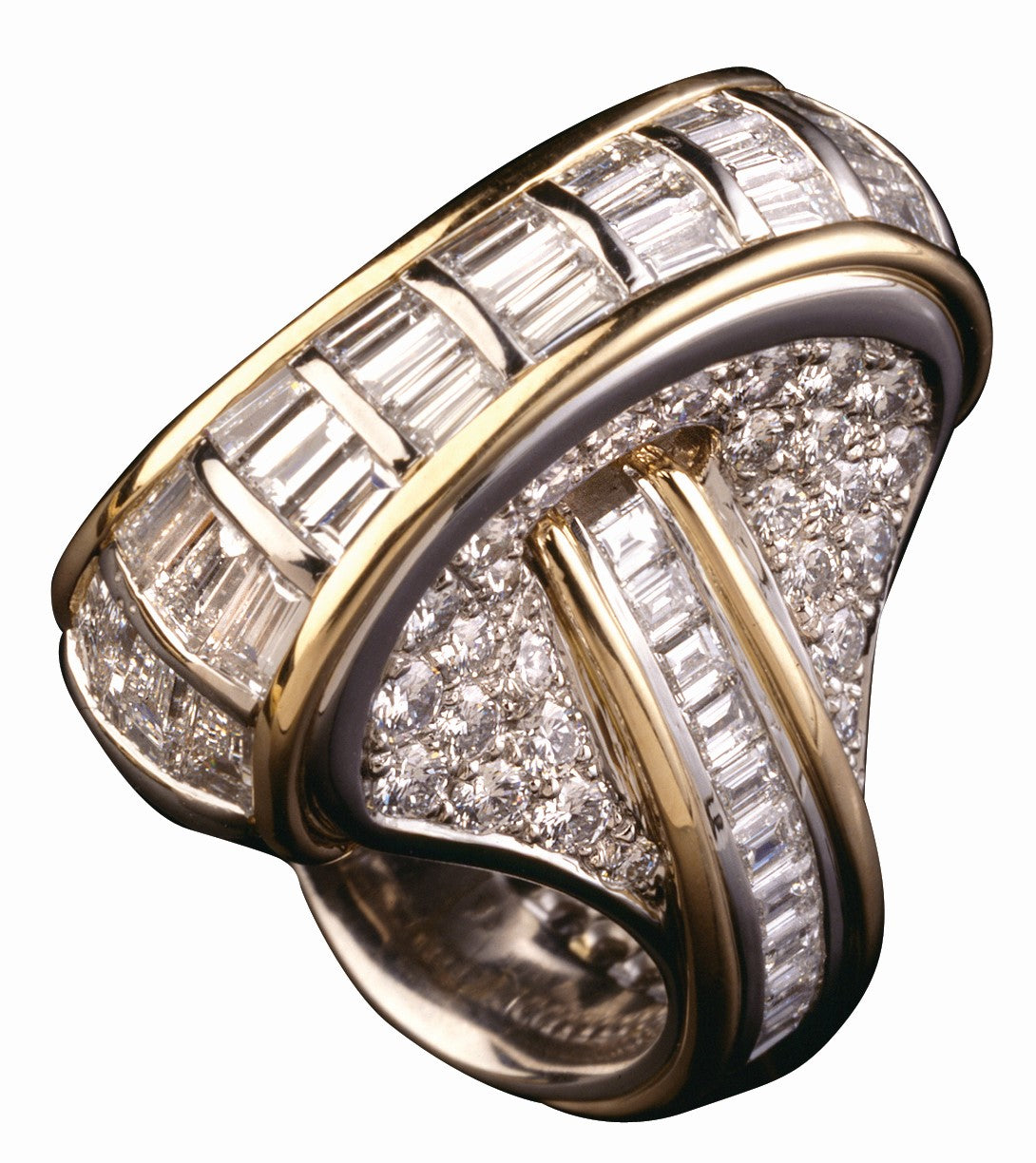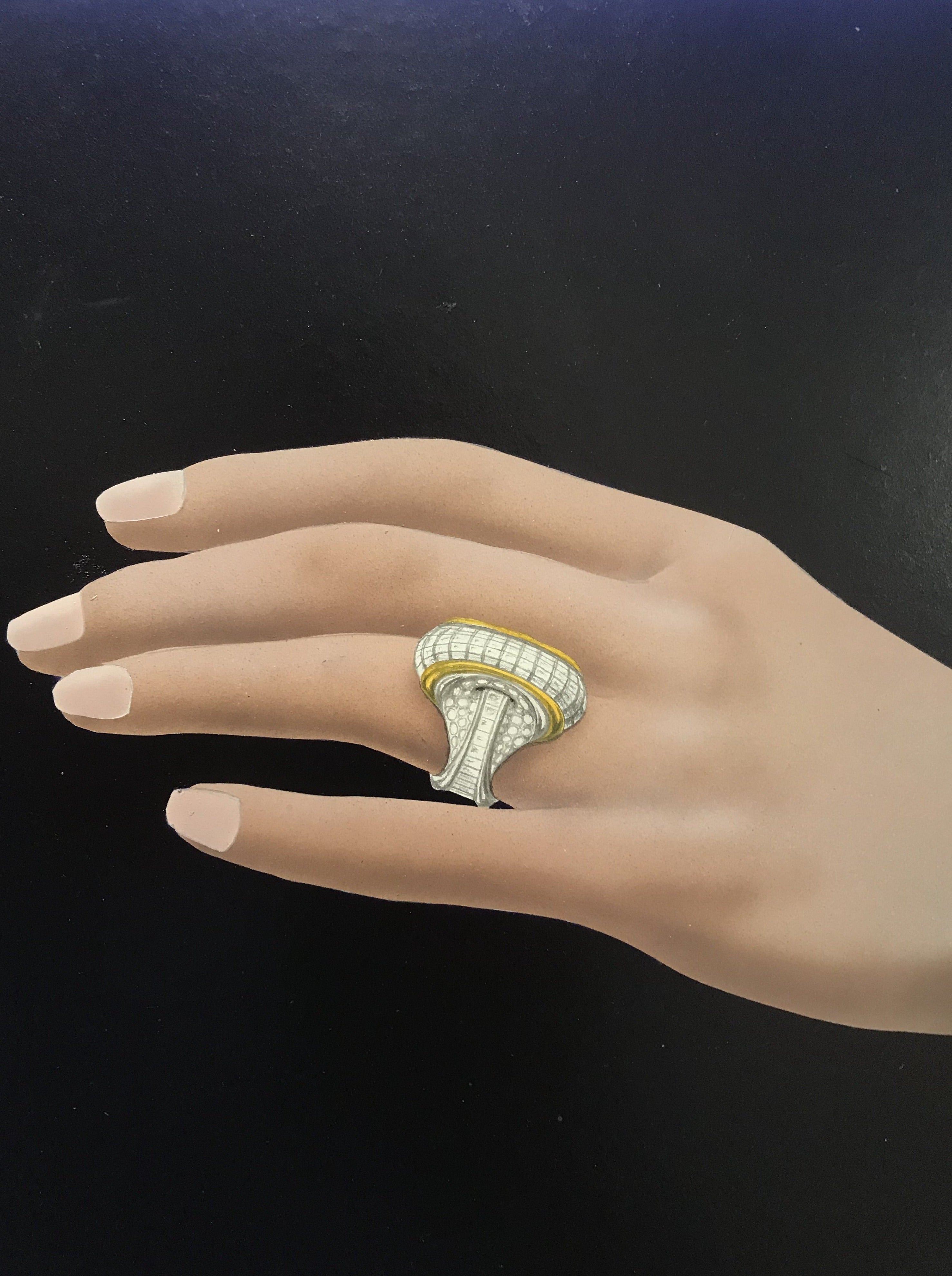 The Wave Ring
Walking along the endless golden sandy beaches of Australia . . . the ocean and I . . .
The waves crashing on the golden sand, water rising up . . . a glorious mix of golden sand and blue water . . . then falling, cascading and settling in a glorious ending.
 Excitement and Wonderful calm
This inspired me to design the Wave Ring . . . a finalist in the International De Beers Diamond Awards.
Sophia Levendi
Specifications:
This ring features:

Diamonds totaling: 6.70CT
Price: $88,000.00